1. Lily Horseman, (Chair) Guidance Notes and Bulletin
2. Sara Collins, (Deputy Chair), Marketing and Social Media
3. Geoff Mason, (Company Secretary), Research
4. Jon Cree, (acting Treasurer) National and International representation
5. Louise Ambrose, Local Groups
6. Froo Signore, without portfolio
7. Jo Phillips, Member Engagement
8. Sarah Lawfull, without portfolio
Working Groups Operating as at 07.09.2017
Conference: Elly Dolan
Policy Group: Lily Horseman, Jon Cree, and Sara Collins
School and Organisation Membership: Gareth Davies, Sara Collins and Lisa Pearce.
Website content/Wiki development/guidance notes: Sara Collins
Forest School Trainer Endorsement:  Lily Horseman, Gareth Davies, Sarah Lawfull, Richard Irvine, Mike Brady, Samantha Harman and Kathryn Barton
Research: Geoff Mason, Jane Acton, Vicky Eyles, Geoffrey Guy, Frances Harris, Sara Knight, Mark Leather, Mel McCree, Vicki Stewart, Sue Waite and Phil Waters
Directors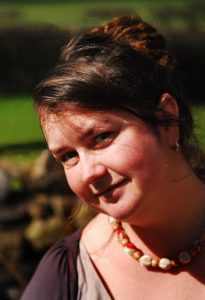 Lily Horseman
Over the past 15 years I have been a practitioner and Forest School trainer.  As an active member of the Forest School community I have been involved in setting up Forest School networks in Herefordshire, Bradford and in Cumbria where I'm currently based. Having worked in the voluntary sector, local authority, schools and early-years settings as well as my current work as a freelancer I have first-hand experience of the different ways Forest School can positively impact on the lives of children and young people and the adults who work with them. I have been a member of the FSA. 
Jon Cree (top of page)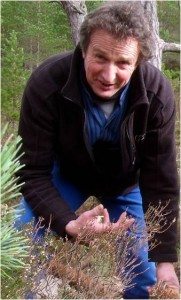 I passionately believe in working in a Forest School way with so-called 'disaffected' teenagers and I now manage the teenage programmes run at my centre in Worcestershire for those young people where the indoor school learning environment does not meet their needs – Forest School is helping them realise their own talents and even gain a qualification! I also manage and deliver the training programme run by the centre, which includes Forest School training. When Forest school came along it combined perfectly a previous vocation/passion of woodland management with education. I like nothing more than paddling the rivers on the welsh borders with my family, occasionally hanging out in a hammock while watching deer and spinning a yarn around the fire.
Froo Signore (top of page)

I qualified as a Level III practitioner in 2014 and set up Branching Out Forest Schools delivering Forest School to schools and organisations in and around Liverpool. I have worked with nurseries, primary schools, secondary schools, excluded teenagers and currently work with boys with emotional and behavioural disorders. I'm consequently really interested in the 'emotional intelligence' side to our work. I am passionate about the benefits of Forest School and am excited about being able to contribute to our work at a national and strategic level. In my 'down time' I love time with my family or walking with friends – be they human or canine.
Sara Collins (top of page)
I am a Forest School Practitioner (Level 3) working with urban children in Portsmouth to reconnect primary school children with the natural world.  I grew up near Cardiff and now live in Portsmouth with my husband and son.  I am a biologist by training and discovered Forest School while on a career breaking looking after my son.  I set up Eco Urban Ranger in 2010 and work on a weekly basis with a number of schools.  Tree cover is limited in Portsmouth so I work with schools developing their grounds and 'Wild Rooms'.  I first started volunteering for the FSA as part of working through the Accredited Practitioner of the Institute for Outdoor Learning programme.  I now have accreditation (March 2014) part of which was a commitment to put something back into the industry.  This was the reason that I applied as a volunteer to support the FSA Facebook content.  Following this experience I decided to formalize my contribution to the FSA. I grew up with a love of the natural world and playing in it.  Working in Forest School is the best job I have ever had.  Working with children in Forest School is the most rewarding job in the world.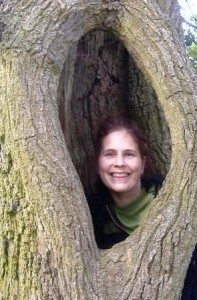 Louise Ambrose (top of page)
I believe that Forest School is a powerful way of helping people of all ages to find their place in nature and reconnect to their ancient ancestral heritage. If we, the Forest School community, work cooperatively and creatively we can empower the people we work with to choose happier, healthier and more sustainable lifestyles. I have always loved playing in nature, and originally trained as an ecologist. Early in my career I realised that it was more fun to have other people to play with outside and ended up working in the outdoor learning industry for the last 13 years. Since 2008 I have mainly worked as a freelance Forest School trainer and have coordinated the Forest School strategy for Norfolk Local Authority.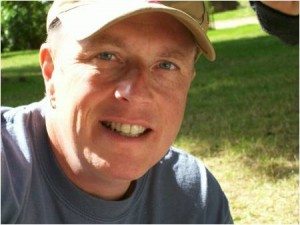 Geoff Mason (top of page)
I'm an independent FS leader working on the Isle of Wight. I established my own FS company in February 2010. I'm level 3 Forest and Beach School qualified, as well as a Beach School trainer. Previously, I was a behaviour and emotional management therapist with the prison service. When I heard about FS I knew this was a way to help young people avoid social and educational pitfalls which may bring them into the prison system. My family consider ourselves very fortunate to live on the IOW, we love the beaches and high forest density. On the FSA committee I represent the interests of independent practitioners.
Sarah Lawfull (top of page)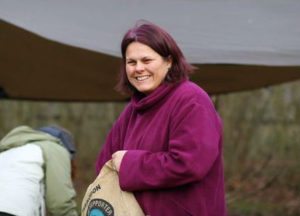 After 29 and a half years of voluntary youth work, Primary and Early Years teaching, latterly leading Forest School training for Oxfordshire Forest School Service as part of the County Council team at Hill End Centre I left the public sector to set up a social enterprise. 'Where The Fruit Is' has the vision to engage, enable and equip educators, vulnerable teenagers and disenfranchised families through inspirational training in the outdoors.
I see Forest School as a brilliant lens through which to view the natural world and our learning within in it. Forest School taps into our genetic hardwiring for nature connection and reflects the needs for innovative, creative thinking, which our fast changing, networked world requires. Forest School really is fit for purpose education for the 21st century.
I have valued being a part of the evolution of the Forest School community since the inception of the IOL SIG, taking an active role within the GBFSTN, working towards a quality assurance process, becoming one of the first endorsed trainers and have been part of the working group writing the new qualifications.I am committed to challenging some of the long standing education narratives around what effective learning looks like and furthering the growth of quality Forest School provision for all; in my work with Oxfordshire Forest School Service I have supported many practitioners and settings to change their mindsets and cultures.
I am excited at this new opportunity to build effective connections and collaborations at a national level, working to create a growing, influential Forest School movement, providing a 'grass roots' voice for children, young people, families and outdoor educators within an increasingly 'formal' education system.
Save
Save
Save
Save
Save
Save
Save
Save
Save